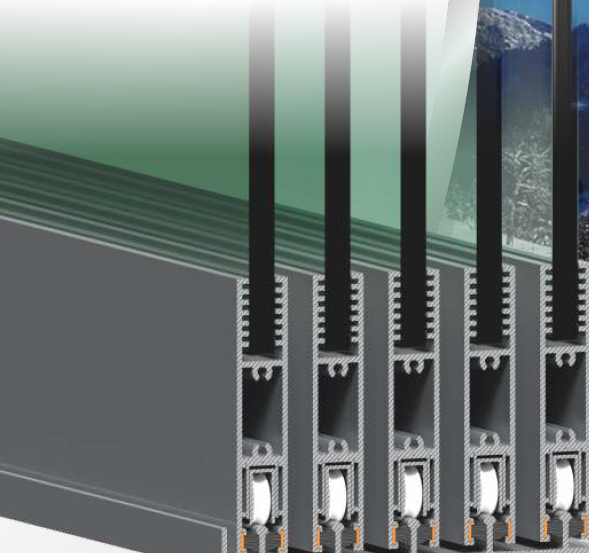 Comfort and view
The Z500 system is ideal for creating a large opening, as it is a sliding system of a new philosophy that maximizes the view to the outside. The system has a very low threshold, with a height of only 8mm, while the intermediate vertical profiles of the system are only 15mm wide, allowing unobstructed outside view. The profile is suitable for both sliding windows and sliding doors. Also, the unique glazing system is easy and flexible to use for any outdoor space. Maximum glazing thickness: 10mm.
The Z500 system is ideal for defining your business space, office, cafe or restaurant, making your space suitable for summer and winter. You can also combine the Z500 system with an awning. The frames use single or double wheels, which allow you to create the openings of your space exactly as you wish.
Technical details
The frames are made of aluminum alloy EN AW 6063 in natural anodizing.
Variety of colors.
Installation of glass, polycarbonate and other materials.
Variety of handles and locks.