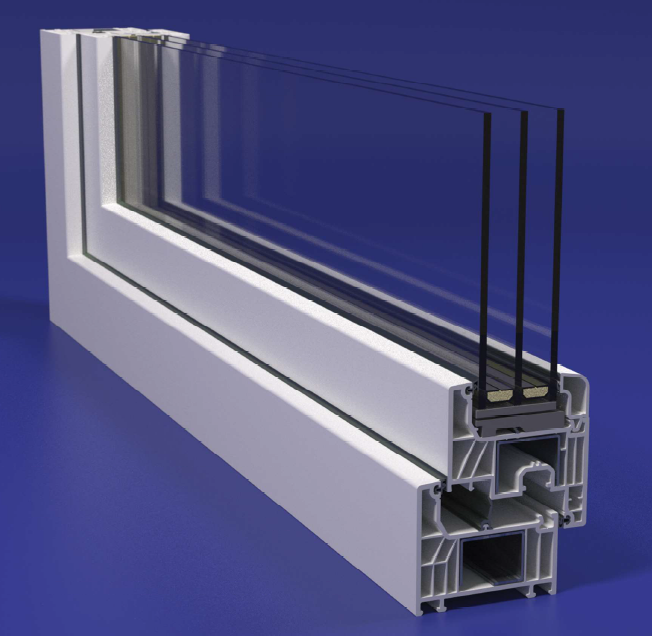 Deceuninck's LEGEND system is the best in insulation, as it is designed  using the state-of-the-art 6-chamber technology and a profile depth of 80 mm. That way, you can benefit from great energy savings and substantially reduce heating costs. The unique design, combined with the highest levels of functionality, thermal insulation and very good sound insulation, fully meet even the highest requirements and make the LEGEND PVC opening frames the best choice.
Due to the thickness and structure of the profile, it is possible for triple glazing applications, which means that the glass that is applied can reach up to 44mm thick. This favors to a greater extent the achievement of higher thermal insulation, while at the same time providing greater protection from UV rays. The reinforced profile of the LEGEND series also offers great static resistance and impressive resistance to wind load.
Thermal Insulation: Uf = 0,92 W/ m2K.
The opening PVC LEGEND provides a consistent and timeless solution for elegant frames, which meet the needs of even the most demanding design, and allows you to create your own individual and architectural style with larger window designs without loosing the field of view./
All profiles in the system are in compliance with TS 5358 EN 12608 standards.
Colour chart: