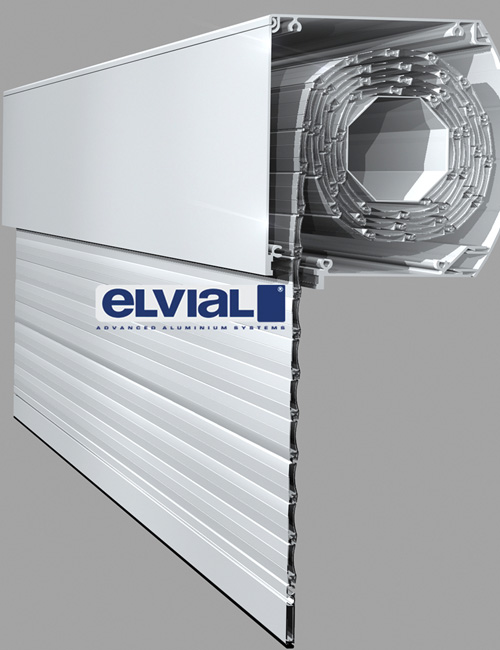 Aluminum shutters are used today in all modern constructions.
ELVIAL S.A. has succeeded after continuous research, to manufacture the most modern and sophisticated shutters with excellent finish, which provide safety and do not require maintenance.
ELVIAL S.A., is the FIRST and UNIQUE extrusion industry with a full range of roll products, exclusively, of our own production. Thus, it can and does offer its partners complete roll systems that include:
Complete aluminum profiles for roller shutters and garage doors.
Octagonal galvanized shafts in four different types:
Φ40x0.5, Φ40x0.6, Φ60x0.5, Φ60x0.6.
Aluminum sheets with polyurethane insulation H37RS112.
Leaflets for security rolls.
Click on the photo to enlarge