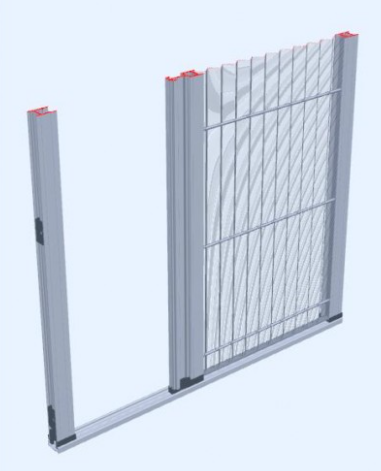 Mosquito nets allow you to protect your home and at the same time keep it airy all year round. They are the ideal solution for any space, main & holiday home, offices, hotels, restaurants, restaurants, etc.
The screens with pleated cloth of Belco Systems are products of modern aesthetics & technology. They are durable, without annoying return springs, with a crawler mechanism, with small lower guides or even without a guide, for easier passage and cleaning of the floor. They are easy to install, while the special plastic fasteners they have, allow the user to remove them from the window with a single movement, for cleaning or storage.
Characteristics:
Use of non-combustible and extremely high strength polyethylene screen pleats, which offers excellent antifouling protection.
Vectran cables, intermediate in the cloth, provide unlimited resistance to wind and frequent daily use.
They are made in simple single-leaf single, double-sided single-leaf and double-leaf.
Maximum height: 3m.
Available in a variety of colors, upon request.
Click on the photos to enlarge.