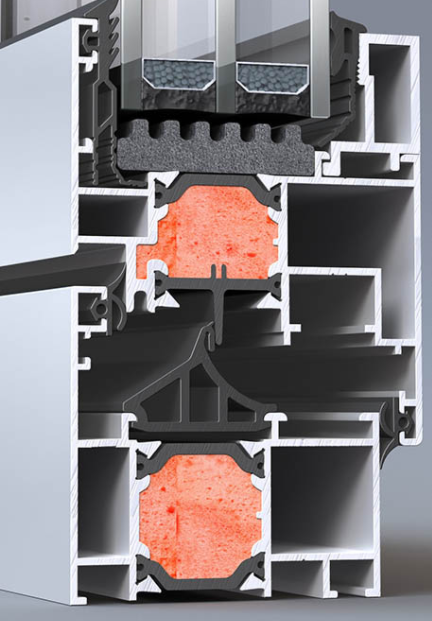 ELVIAL's experience in developing new systems and continuous searches are a springboard for identifying and meeting the most demanding market needs. As a result of ELVIAL's efforts, it focuses on the creation of the new series of EL 4600i smart elvial multilock systems, a new series of thermal opening switches.
Absolute Security: is achieved through the elvial multilock systems perimeter locking system which is the main feature of the series. Its functionality and perfection are ensured by the ideal combination of quality construction and design with aesthetics and economy. The EL 4600i smart elvial multilock systems series is a complete proposal for all architectural needs that set high demands for safety and economy.
Security level WK2, with up to 21 perimeter locking points.
Characteristics:
Recommended for conventional openings.
Maximum sheet dimension: Width 1000mm-Height 2200mm for single-leaf construction and Width 1500mm-Height 2200mm for two-leaf construction.
Sound insulation up to Rw = 36
Thermal permeability coefficient Uf = 1.8 - 2.2 W / (m2 * K)
High thermal insulation performance thanks to the use of 24mm wide glass-reinforced polyamide.
Specially designed center gasket and glazing tires with fins to effectively reduce heat flow.
High performance in tightness with EPDM tires
Internal connection angle with receiving holes of the mechanism hinges for optimal stabilization.
Available in straight and curved form.
Possibility of manufacturing all typologies of opening frames.
Dimensions:
Basic cross-sectional depth: 58.6 mm / 69 mm
Case height 55mm
Sheet Width 67.2 mm
Sheet Height 75mm
Maximum glazing thickness 24 mm