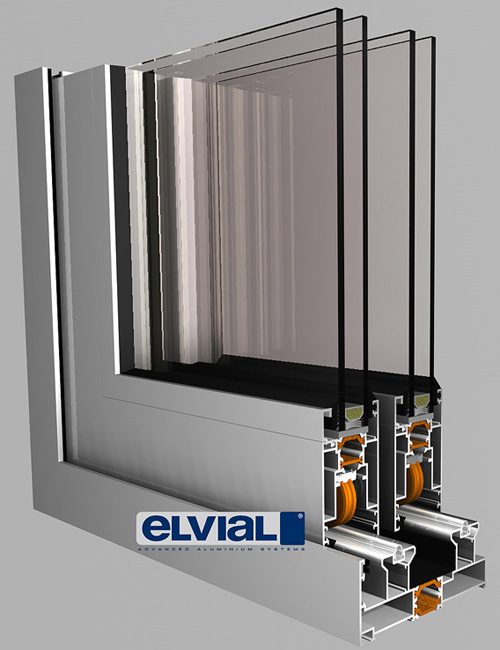 The increased consumer needs for safety and functionality combined with Elvial S.A. know-how resulted in the design of the ELVIAL multilock slide, a new (re) sliding window system suitable for modern constructions of aesthetic superiority.
It is a flexible system with elegant profile dimension cross section, which finds application in medium dimensions of openings, with high coefficients of thermal and sound insulation.
With WK2 class burglary resistance certification.
Simple sliding and retractable variant for increased tightness.
Features:
Sliding thermal switch system
Robust construction with elegant, simple line
Possibility of construction of large openings (in superimposed double-leaf construction up to 4.4m wide)
Possibility of mounting mechanism - lifting sliding (90 and 150kg) or single sliding
High performance in thermal sound insulation and waterproofing
Certified anti-burglary resistance WK2 (lft Rosenheim)
Smooth scrolling using a stainless steel guide
Click on the photo to enlarge